Fitting a PHA Data Set with Multiple Responses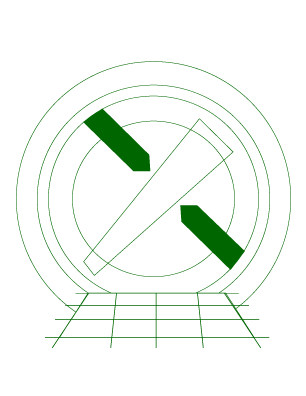 Sherpa Threads (CIAO 4.15 Sherpa)
---
Overview
Synopsis:
This thread demonstrates the use of the Sherpa functions set_full_model, set_bkg_full_model, and get_response to explicitly define complex source and background model expressions in which some of the model components are convolved with the instrument response, while others are not. It is not possible to define such a model expression in the usual way with set_source and set_bkg_source, as these functions do not allow for applying separate responses to individual model components within a single model expression.
We consider the scenario in which one would choose to model the X-ray background together with the source emission, instead of subtracting it. For example, this would be useful for modeling extended, diffuse source emission which covers the entire field of view of an observation, thereby leaving no source-free region from which to extract a background spectrum. As a result, the various components contributing to the background level would be modeled together with the source emission (assuming that using an average background level from a blank-sky data set is inappropriate).
If you would like to fit a background-subtracted source spectrum using a common RMF and ARF for the source and background, or fit source and background spectra simultaneously with proper and distinct RMFs and ARFs (but with one response per model expression, unlike in this thread), refer to the Sherpa thread Simultaneously Fitting Source and Background Spectra.
The sample data files used in this thread are available in sherpa.tar.gz; they can be generated by following the CIAO thread Using specextract to Extract ACIS Spectra and Response Files for Extended Sources .
Last Update: 8 Dec 2022 - Updated for CIAO 4.15, removed references to ChIPS.
---
Contents
---
---
Summary
This thread is complete, so we can exit the Sherpa session:
---
History
05 Jul 2010
original version
15 Dec 2010
updated for Sherpa in CIAO 4.3: new functions plot_model_component, get_bkg_scale, and set_xlog/set_ylog.
29 Jun 2011
title of a referenced thread was changed from "Independent Background Responses" to "Simultaneously Fitting Source and Background S pectra"
06 Jan 2012
reviewed for CIAO 4.4: reordered the

ignore

and

group_counts

commands in the section "Reading the PHA Data into Sherpa" to work around a grouping/filtering bug
13 Dec 2012
updated for CIAO 4.5: group commands no longer clear the existing data filter
03 Dec 2013
reviewed for CIAO 4.6: no changes
23 Apr 2015
updated for CIAO 4.7: removed some outdated bug information.
03 Dec 2015
updated for CIAO 4.8: no content change
08 Nov 2016
updated for CIAO 4.9: no content change, updated fit results
20 Apr 2018
updated for CIAO 4.10: no content change
10 Dec 2018
updated for CIAO 4.11: screen output and fits updated
12 Dec 2019
Updated for CIAO 4.12, changed plots to use Matplotlib rather than ChIPS
09 Mar 2022
Updated for CIAO 4.14, updated fits and figures.
08 Dec 2022
Updated for CIAO 4.15, removed references to ChIPS.
---