Removing ACIS Background Flares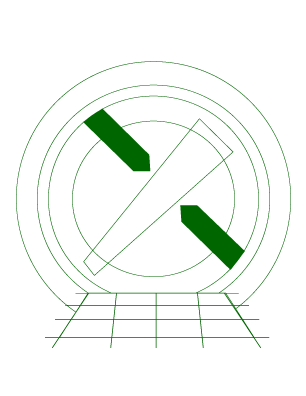 CIAO 4.11 Science Threads
---
Overview
Synopsis:
This thread may be used to remove background flares from any ACIS dataset.
The ACIS blank-sky background datasets were created for quiescent-background periods. So it is important to filter your dataset to remove periods of background flares before using the blank-sky files in the analysis.
Purpose:
To remove background flares from an ACIS observation for spectral fitting or images for spatial analyses.
The lc_clean() routine removes flares (and periods of anomalously-low count rates) from lightcurves using the same technique as used on the ACIS background files. The simple cleaning used by the lc_sigma_clip() routine in the Filtering Lightcurves thread is a more conservative approach.
Related Links:
The selection of a "true" background can be critical, as discussed in M. Markevitch's memo: astro-ph/0205333.
Last Update: 17 Dec 2014 - Review for CIAO 4.7; no changes.
---
Contents
---
---


Parameters for /home/username/cxcds_param/dmextract.par


#--------------------------------------------------------------------
#
# DMEXTRACT -- extract columns or counts from an event list
#
#--------------------------------------------------------------------
        infile = 1838_c7_bg.fits[bin time=84245789.155:84253741.155:259.28] Input event file 
       outfile = 1838_c7_bg.lc    Enter output file name
          (bkg = )                Background region file or fixed background (counts/pixel/s) subtraction
        (error = gaussian)        Method for error determination(poisson|gaussian|<variance file>)
     (bkgerror = gaussian)        Method for background error determination(poisson|gaussian|<variance file>)
      (bkgnorm = 1.0)             Background normalization
          (exp = )                Exposure map image file
       (bkgexp = )                Background exposure map image file
      (sys_err = 0)               Fixed systematic error value for SYS_ERR keyword
          (opt = ltc1)            Output file type: pha1 
     (defaults = ${ASCDS_CALIB}/cxo.mdb -> /soft/ciao/data/cxo.mdb) Instrument defaults file
         (wmap = )                WMAP filter/binning (e.g. det=8 or default)
      (clobber = no)              OK to overwrite existing output file(s)?
      (verbose = 0)               Verbosity level
         (mode = ql)              
    
---


Parameters for /home/username/cxcds_param/dmgti.par


        infile = 1838_c7_bg.lc    Input MTL file
       outfile = 1838_c7_bg.gti   Output GTI file
     userlimit = (count_rate>0.22473510778229128 && count_rate<0.3236185552064994) User defined limit string
      (mtlfile = none)            Optional output smoothed/filtered MTL file
     (lkupfile = none)            Lookup table defining which MTL columns to check against (NONE|none|<filename>)
       (smooth = yes)             Smooth the input MTL data?
      (clobber = yes)             Clobber output file if it exists?
      (verbose = 0)               Debug level
         (mode = h)               
    
---
History
---