Reprocessing Data to Create a New Level=2 Event File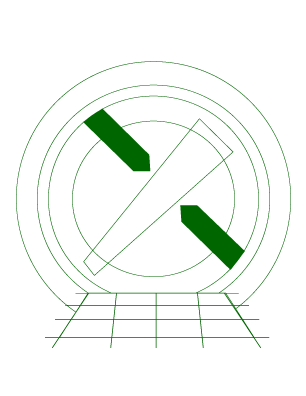 CIAO 4.9 Science Threads
---
Synopsis:
The structure of this thread is presented as a series of questions and answers, the latter of which are links that take you further down the analysis tree. Following this thread from the top down will not produce correct results.
The chandra_repro script runs all the commands in this thread automatically. If you run chandra_repro, you have completed all steps in this thread and you are done.
Purpose:
To generate a new level=2 event file (evt2.fits) for any Chandra observation.
Related Links:
Last Update: 31 Aug 2016 - Updated acis_process_events pix_adj parameter for CC mode datasets.
---
---
---
| | |
| --- | --- |
| 22 Dec 2004 | updated for CIAO 3.2: minor changes to parameter files; use ACIS bad pixel file (badpixfile parameter) |
| 12 Jan 2005 | grating sections now include links to multiple-source analysis threads |
| 01 Feb 2005 | added note about "Event island contains 1 or more bad pixels" warning to acis_process_events section |
| 20 Jun 2005 | CIAO 3.2.2 patch: minor acis_process_events parameter change (default value of threshfile is CALDB instead of NONE) |
| 12 Dec 2005 | updated for CIAO 3.3: the CTI and time-dependent gain corrections may be applied to CC-mode data (see the Continuous Clocking Mode why topic for details); parameter file updates for destreak |
| 01 Dec 2006 | updated for CIAO 3.4: CIAO version in errors and warnings |
| 08 Feb 2008 | updated for CIAO 4.0: links point to why topics and dictionary entries instead of other ACIS and HRC threads, which have been deprecated |
| 31 Mar 2008 | updated for CALDB 3.4.3: new -120 C TGAIN files and first -110 C TGAIN file: both changes made in Do I have to run this thread? section |
| 16 Jun 2008 | added CTI correction for back-illuminated chips to Do I have to run this thread? section |
| 07 Jan 2009 | updated for CIAO 4.1: acis_process_events no longer prints the "Event island contains 1 or more bad pixels." warning when verbose=0; other warnings were updated |
| 18 Dec 2009 | updated for CIAO 4.2: new ACIS TGAIN, HRC-I TGAIN, and HRC-S TGAIN released in CALDB 4.2.0 |
| 28 Dec 2009 | additional updates for CIAO 4.2: HRC imaging - "pha=0:254" filter is replaced by "pi=0:300" |
| 20 Jan 2010 | linked to Customizing an ACIS Bad Pixel File thread; include "[cols -status]" when running acis_process_events |
| 18 Feb 2010 | added the MJD_OBS hrc_process_events warning |
| 01 Jul 2010 | the chandra_repro reprocessing script automates data processing for ACIS imaging data |
| 02 Sep 2010 | incorporated ACIS very-faint background cleaning into this thread; destreak mask parameter updated for VFAINT data |
| 27 Sep 2010 | added "Computing Average Dead Time Corrections" section for HRC data |
| 27 Oct 2010 | added information on DS 8.3.3 in "do I have to run this thread?" section |
| 15 Dec 2010 | updated for CIAO 4.3: new ACIS sub-pixel event repositioning; new ACIS calibration; new HRC-I gain map; removed DS 8.3.3 warning from "do I have to run this thread?" section since the calibration now matches CIAO 4.3 and CALDB 4.4.1. |
| 25 Feb 2011 | the 25 Feb release of the chandra_repro reprocessing script supports data processing for ACIS and HRC grating data |
| 04 Mar 2011 | added Check Accuracy of Source Coordinates section for continuous-clocking mode data |
| 26 Jul 2011 | required software updates are listed in Synopsis |
| 15 Dec 2011 | reviewed for CIAO 4.4: reset status bits before running destreak, run destreak before creating a new bad pixel file, use acis_find_afterglow in place of acis_run_hotpix |
| 27 Feb 2012 | added link to HRC-S Event Position Errors Near the Aim Point webpage in the Synopsis. |
| 24 Jul 2012 | added notice of HRC-S T_GAIN calibration changes to the Synopsis |
| 13 Dec 2012 | Review for CIAO 4.5. Many of the details in software and calibration changes were related to repro-3; repro-4 is now underway with additional changes. Added additional clarification that check_vf_pha=no is the default in chandra_repro due to the possibility of excluding true source events. Added note about predictive TGAIN in SDP. |
| 24 Apr 2013 | Added info about scripts release 4.5.2 that includes creation of ARF and RMF for grating datasets. Also make clear that after chandra_repro is run, the thread is complete. |
| 27 Jun 2013 | Removed the pi=0:300 filter from HRC-S/No Grating section based on the recommendation from the calibration team in connection with the CALDB 4.5.7 release. |
| 14 Jul 2014 | Reviewed for CIAO 4.6; added r4_header_update steps, if needed after acis_process_event or hrc_process_events. |
| 13 Nov 2014 | Clarified HRC-S t-gain file pick for observation's high-voltage setting. |
| 02 Dec 2014 | Updated for removal of acis_process_events calc_cc_times parameter from CIAO 4.7. |
| 13 Apr 2015 | Added a note about optional extra dmcopy command to remove rare instance invalid sky coordinates. |
| 10 Dec 2015 | Updated for CC mode changes in CIAO 4.8. |
| 31 Aug 2016 | Updated acis_process_events pix_adj parameter for CC mode datasets. |
---