HETG/ACIS-S/CC-Mode Grating Spectra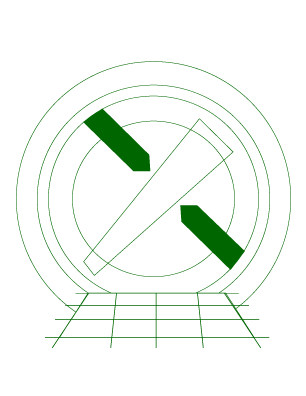 CIAO 4.15 Science Threads
---
Overview
Synopsis:
Generate a new PHA2 spectrum file for any HETG/ACIS-S/CC-mode grating observation to ensure that consistent calibration is used throughout the analysis.
Run this thread if:
You are working with an ACIS/HETG dataset taken in CONTINUOUS mode and want to create a new level=2 event file and extract a Type II PHA grating spectrum file.
For data taken with ACIS/HETG taken in TIMED mode, please follow the HETG/ACIS-S Grating Spectra thread.
Related Links:
Last Update: 8 Feb 2022 - Review for CIAO 4.14. Updated for Repro-5/CALDB 4.9.6.
---
Contents
---
---
Summary
This thread is complete; the PHA2 grating spectrum file is named acis_16596_pha2.fits. You should now proceed to the ACIS-S Grating RMFs thread.
In order to use Gaussian statistics to fit a model to a dataset, it is often necessary to "group" the data - i.e. combine channels until you have enough counts. Before fitting the data in Sherpa, read the Grouping a Grating Spectrum thread for more information.
---


Parameters for /home/username/cxcds_param/tgdetect2.par




        infile = acisf16596_000N002_evt1.fits Input event file
       outfile = acis_16596_src1a.fits Output source table file
     (zo_pos_x = default)         Initial guess for sky-x position (default=pixel(ra_targ))
     (zo_pos_y = default)         Initial guess for sky-y position (default=pixel(dec_targ))
(unlearn_tgdetect = yes)             yes = punlearn tgdetect to set all its parameters to defaults
(unlearn_tg_findzo = yes)             yes = punlearn tg_findzo to set all its parameters to defaults
     (temproot = )                Path and root file name to be given to temporary files
     (keepexit = no)              Keep exit status file?
      (clobber = no)              OK to overwrite existing output file?
      (verbose = 0)               Verbosity level (0 = no display)
         (mode = ql)              



---


Parameters for /home/username/cxcds_param/tg_create_mask.par




##
## TG_CREATE_MASK -- Calculates the mask regions of the grating arms
##    for AXAF flight L1 grating data files.  The output is a region
##    file(s) in sky coordinates.
##
        infile = acisf16596_000N002_evt1.fits Input event file or stack
       outfile = acis_16596_msk1a.fits Output region file or stack
 input_pos_tab = acis_16596_src1a.fits Input table with zero order positions or stack
   grating_obs = header_value     Observed grating type (header_value|HETG|HEG|MEG|LETG)
     sA_zero_x = 1                Source A - x position of zero order
     sA_zero_y = 1                Source A - y position of zero order
     sB_zero_x = 1                Source B - x position of zero order
     sB_zero_y = 1                Source B - y position of zero order
     sC_zero_x = 1                Source C - x position of zero order
     sC_zero_y = 1                Source C - y position of zero order
     sD_zero_x = 1                Source D - x position of zero order
     sD_zero_y = 1                Source D - y position of zero order
     sE_zero_x = 1                Source E - x position of zero order
     sE_zero_y = 1                Source E - y position of zero order
     sF_zero_x = 1                Source F - x position of zero order
     sF_zero_y = 1                Source F - y position of zero order
     sG_zero_x = 1                Source G - x position of zero order
     sG_zero_y = 1                Source G - y position of zero order
     sH_zero_x = 1                Source H - x position of zero order
     sH_zero_y = 1                Source H - y position of zero order
     sI_zero_x = 1                Source I - x position of zero order
     sI_zero_y = 1                Source I - y position of zero order
     sJ_zero_x = 1                Source J - x position of zero order
     sJ_zero_y = 1                Source J - y position of zero order
(input_psf_tab = CALDB)           Calibration file with mirror psf vs off-axis angle
     (detector = header_value)    Detector type: ACIS | HRC-I | HRC-S | header_value
(radius_factor_zero = 50)              A scale factor which multiplies the app. calculation of the one-sigma zero order radius
(width_factor_hetg = 35)              A scale factor which multiplies the one-sigma width of the heg/meg mask in the cross-dispersion direction
(width_factor_letg = 40)              A scale factor which multiplies the one-sigma width of the letg mask in the cross-dispersion direction
(r_astig_max_hetg = 0.5600000000000001) Max grating r coord (deg, along the dispersion) for HETG astigmatism calc
(r_astig_max_letg = 1.1)             Max grating r coord (deg, along the dispersion) for LETG astigmatism calc
(r_mask_max_hetg = 0.992)           Max grating r coord (deg) for HETG mask (to support offset pointing)
(r_mask_max_letg = 2.1)             Max grating r coordinate (deg) for LETG mask (to support offset pointing)
# --------------------------------------------------------------------------
# The parameters below are to be set ONLY if the user wants to use their
# own grating mask sizes instead of having the masks automatically generated.
# Only ONE input file, with up to 10 soures, can be processed using the user 
# params.  @ lists of multiple files can only be done with automated mask
# processing, or by running each file individually with hand set mask sizes.
# To start, you MUST set the following parameters:
#
# > pset tg_create_mask use_user_pars=yes last_source_toread=[letter A -> J]
#
# The parameter last_source_toread should be set to the last source letter
# for which you will enter parameters.  If you want to input 2 sources 
# (regardless of their source id's), the last_source_toread=B. Sections
# A -> J are for (upto) 10 user specified sources.  In each sections, 
# each source must have an ID, a zero order center position specified, 
# as well as the grating mask width(s).  An example with 2 HETG sources, 
# with src_id's 6 and 3:
#
# > pset tg_create_mask use_user_pars=yes last_source_toread=B
# > pset tg_create_mask sA_id=6 sA_zero_x=4762.34 sA_zero_y=2344.29 
# > pset tg_create_mask sA_zero_rad=35 sA_width_heg=25 sA_width_meg=28
# > pset tg_create_mask sB_id=3 sB_zero_x=4063.54 sB_zero_y=6346.62 
# > pset tg_create_mask sB_zero_rad=45 sB_width_heg=50 sB_width_meg=75
#              (units are all in sky pixels)
#
# NOTE: for Continuous Clocking data (CC mode), the HETG mask does not
# require the s#_width_heg, since the meg mask will encompase the entire
# data set.  HEG event processing in CC mode is done using the next 
# tool tg_resolve_events.
# --------------------------------------------------------------------------
(use_user_pars = no)              Use the user defined mask parameters below: yes or no?
(last_source_toread = A)               Last source name to be read; character A->J.
# --------------------------------------------------------------------------
# 			Source A parameters
# --------------------------------------------------------------------------
        (sA_id = 1)               Source A - source id number
  (sA_zero_rad = )                Source A - radius of zero order mask
 (sA_width_heg = )                Source A - width of heg mask in sky pixels
 (sA_width_meg = )                Source A - width of meg mask in sky pixels
 (sA_width_leg = )                Source A - width of leg mask in sky pixels
# --------------------------------------------------------------------------
# 			Source B parameters
# --------------------------------------------------------------------------
        (sB_id = 2)               Source B - source id number
  (sB_zero_rad = )                Source B - radius of zero order mask
 (sB_width_heg = )                Source B - width of heg mask in sky pixels
 (sB_width_meg = )                Source B - width of meg mask in sky pixels
 (sB_width_leg = )                Source B - width of leg mask in sky pixels
# --------------------------------------------------------------------------
# 			Source C parameters
# --------------------------------------------------------------------------
        (sC_id = 3)               Source C - source id number
  (sC_zero_rad = )                Source C - radius of zero order mask
 (sC_width_heg = )                Source C - width of heg mask in sky pixels
 (sC_width_meg = )                Source C - width of meg mask in sky pixels
 (sC_width_leg = )                Source C - width of leg mask in sky pixels
# --------------------------------------------------------------------------
# 			Source D parameters
# --------------------------------------------------------------------------
        (sD_id = 4)               Source D - source id number
  (sD_zero_rad = )                Source D - radius of zero order mask
 (sD_width_heg = )                Source D - width of heg mask in sky pixels
 (sD_width_meg = )                Source D - width of meg mask in sky pixels
 (sD_width_leg = )                Source D - width of leg mask in sky pixels
# --------------------------------------------------------------------------
# 			Source E parameters
# --------------------------------------------------------------------------
        (sE_id = 5)               Source E - source id number
  (sE_zero_rad = )                Source E - radius of zero order mask
 (sE_width_heg = )                Source E - width of heg mask in sky pixels
 (sE_width_meg = )                Source E - width of meg mask in sky pixels
 (sE_width_leg = )                Source E - width of leg mask in sky pixels
# --------------------------------------------------------------------------
# 			Source F parameters
# --------------------------------------------------------------------------
        (sF_id = 6)               Source F - source id number
  (sF_zero_rad = )                Source F - radius of zero order mask
 (sF_width_heg = )                Source F - width of heg mask in sky pixels
 (sF_width_meg = )                Source F - width of meg mask in sky pixels
 (sF_width_leg = )                Source F - width of leg mask in sky pixels
# --------------------------------------------------------------------------
# 			Source G parameters
# --------------------------------------------------------------------------
        (sG_id = 7)               Source G - source id number
  (sG_zero_rad = )                Source G - radius of zero order mask
 (sG_width_heg = )                Source G - width of heg mask in sky pixels
 (sG_width_meg = )                Source G - width of meg mask in sky pixels
 (sG_width_leg = )                Source G - width of leg mask in sky pixels
# --------------------------------------------------------------------------
# 			Source H parameters
# --------------------------------------------------------------------------
        (sH_id = 8)               Source H - source id number
  (sH_zero_rad = )                Source H - radius of zero order mask
 (sH_width_heg = )                Source H - width of heg mask in sky pixels
 (sH_width_meg = )                Source H - width of meg mask in sky pixels
 (sH_width_leg = )                Source H - width of leg mask in sky pixels
# --------------------------------------------------------------------------
# 			Source I parameters
# --------------------------------------------------------------------------
        (sI_id = 9)               Source I - source id number
  (sI_zero_rad = )                Source I - radius of zero order mask
 (sI_width_heg = )                Source I - width of heg mask in sky pixels
 (sI_width_meg = )                Source I - width of meg mask in sky pixels
 (sI_width_leg = )                Source I - width of leg mask in sky pixels
# --------------------------------------------------------------------------
# 			Source J parameters
# --------------------------------------------------------------------------
        (sJ_id = 10)              Source J - source id number
  (sJ_zero_rad = )                Source J - radius of zero order mask
 (sJ_width_heg = )                Source J - width of heg mask in sky pixels
 (sJ_width_meg = )                Source J - width of meg mask in sky pixels
 (sJ_width_leg = )                Source J - width of leg mask in sky pixels
# --------------------------------------------------------------------------
      (geompar = geom)            Parameter file for Pixlib Geometry files
      (verbose = 0)               Verbose level: 0 - no output, 5 - max verbosity
      (clobber = no)              Clobber existing outfile?
         (mode = ql)              



---


Parameters for /home/username/cxcds_param/tg_resolve_events_firstpass.par




#--------------------------------------------------------------------------
#
#   tg_resolve_events.par: Parameter file for the tg_resolve_events program
#
#--------------------------------------------------------------------------
#
        infile = acisf16596_000N002_evt1.fits Input event file
       outfile = acis_16596_tmp_evt1a.fits Output event file
    regionfile = acis_16596_msk1a.fits Input region file
    acaofffile = @pcad_asol1.lis  Input aspect offset file
(alignmentfile = )acaofffile -> @pcad_asol1.lis) Input sim offset file
      (logfile = stdout)          Output log (NONE|<filename>|stdout)
#
# The osipfile contains position dependent energy limits based on
# the CCD resolution, used for order-sorting.
# A value of "NONE" means that the file will not be used, and
# that the parameters, osort_hi and osort_lo will be used.
#
     (osipfile = none)            Lookup table for order resolving (for acis data only)
#
# osort_hi and osort_lo specify fractional deviations from the integer 
# order which will be included in order-sorting via CCD ENERGY values
# (PHA). (eg. osort_lo-0.3, osort_hi=0.2 means that photons with
# real-valued orders between 0.7 < order <= 1.2 will be included in
# first order, 1.7 < order <= 2.2 will be second order, etc.)
#
     (osort_lo = 0.3)             Order-sorting lower bound fraction; order > m - osort_lo
     (osort_hi = 0.3)             Order-sorting high bound fraction; order <= m + osort_hi
# --------------------------------------------------------------------------
  (grating_obs = header_value)    Observed grating type (header_value|HETG|HEG|MEG|LETG)
     (detector = header_value)    Detector type: ACIS | HRC-I | HRC-S | header_value
# --------------------------------------------------------------------------
(energy_lo_adj = 1.0)             Lower Energy limit factor
(energy_hi_adj = 1.0)             Upper Energy limit factor
# --------------------------------------------------------------------------
  (time_offset = 0)               Offset to add to event time to synch w/ alignment data
    (rand_seed = 1)               Random seed (for pixlib), 0 = use time dependent seed
(rand_pix_size = 0)               pixel randomization width (-size..+size), 0.0 = no randomization
# --------------------------------------------------------------------------
     (eventdef = )ccgrdlev1a -> {d:time,d:time_ro,l:expno,s:ccd_id,s:node_id,s:chip,f:chipy_tg,f:chipy_zo,s:tdet,f:det,f:sky,f:sky_1d,l:pha,l:pha_ro,s:corn_pha,f:energy,l:pi,s:fltgrade,s:grade,f:rd,s:tg_m,f:tg_lam,f:tg_mlam,s:tg_srcid,s:tg_part,s:tg_smap,x:status}) Output format definition
      (stdlev1 = )eventdef -> {d:time,d:time_ro,l:expno,s:ccd_id,s:node_id,s:chip,f:chipy_tg,f:chipy_zo,s:tdet,f:det,f:sky,f:sky_1d,l:pha,l:pha_ro,s:corn_pha,f:energy,l:pi,s:fltgrade,s:grade,f:rd,s:tg_m,f:tg_lam,f:tg_mlam,s:tg_srcid,s:tg_part,s:tg_smap,x:status}) 
 (stdlev1_ACIS = {d:time,i:expno,f:rd,s:chip,s:tdet,f:det,f:sky,s:ccd_id,l:pha,s:pi,f:energy,s:grade,s:fltgrade,s:node_id,s:tg_m,f:tg_lam,f:tg_mlam,s:tg_srcid,s:tg_part,s:tg_smap,x:status}) ACIS event format definition string
  (stdlev1_HRC = {d:time,f:rd,s:chip,l:tdet,f:det,f:sky,s:chip_id,s:pha,s:pi,s:tg_m,f:tg_lam,f:tg_mlam,s:tg_srcid,s:tg_part,s:tg_smap,x:status}) HRC event format definition string
#
      (cclev1a = {d:time,d:time_ro,l:expno,s:ccd_id,s:node_id,s:chip,f:chipy_tg,f:chipy_zo,s:tdet,f:det,f:sky,f:sky_1d,s:phas,l:pha,l:pha_ro,f:energy,l:pi,s:fltgrade,s:grade,f:rd,s:tg_m,f:tg_lam,f:tg_mlam,s:tg_srcid,s:tg_part,s:tg_smap,x:status}) Lev1.5 CC faint event format definition string
#
   (ccgrdlev1a = {d:time,d:time_ro,l:expno,s:ccd_id,s:node_id,s:chip,f:chipy_tg,f:chipy_zo,s:tdet,f:det,f:sky,f:sky_1d,l:pha,l:pha_ro,s:corn_pha,f:energy,l:pi,s:fltgrade,s:grade,f:rd,s:tg_m,f:tg_lam,f:tg_mlam,s:tg_srcid,s:tg_part,s:tg_smap,x:status}) lev1.5 cc graded event format definition string
#
# --------------------------------------------------------------------------
      (geompar = geom)            Parameter file for Pixlib Geometry files
      (verbose = 0)               Verbosity level of detail (0=none, 5=most)
      (clobber = no)              Clobber outfile if it already exists?
         (mode = ql)              



---


Parameters for /home/username/cxcds_param/acis_process_events.par




#--------------------------------------------------------------------------
#
#  acis_process_events.par- Parameter file for acis_process_events program
#
#--------------------------------------------------------------------------
        infile = acis_16596_tmp_evt1a.fits Input event file or stack
       outfile = acis_16596_tmp2_evt1a.fits Output event file name
    acaofffile = @pcad_asol1.lis  aspect offset file ( NONE | none | <filename>)
    (apply_cti = yes)             Apply CTI adjustment?
  (apply_tgain = yes)             Apply time-dependent gain adjustment?
(alignmentfile = )acaofffile -> @pcad_asol1.lis) sim/fam alignment file ( NONE | none | <filename>)
      (obsfile = NONE)            obs.par file for output file keywords ( NONE | none | <filename>)
      (geompar = geom)            Parameter file for Pixlib Geometry files
      (logfile = stdout)          debug log file ( STDOUT | stdout | <filename>)
    (gradefile = CALDB)           grade mapping file ( NONE | none | CALDB | <filename>)
(grade_image_file = CALDB)           grade image file for cti correcting graded mode ( NONE | none | CALDB | <filename>)
     (gainfile = CALDB)           acis gain file ( NONE | none | CALDB | <filename>)
   (badpixfile = none)            acis bad pixel file ( NONE | none | <filename>)
   (threshfile = CALDB)           split threshold file ( NONE | none | CALDB | <filename>)
      (ctifile = CALDB)           acis CTI file ( NONE | none | CALDB | <filename>)
    (tgainfile = CALDB)           gain adjustment file ( NONE | none | CALDB | <filename>)
      (mtlfile = acisf16596_000N002_mtl1.fits) Mission time line file with FP_TEMP data
     (eventdef = )ccgrdlev1a -> {d:time,d:time_ro,l:expno,s:ccd_id,s:node_id,s:chip,f:chipy_tg,f:chipy_zo,s:tdet,f:det,f:sky,f:sky_1d,l:pha,l:pha_ro,s:corn_pha,f:energy,l:pi,s:fltgrade,s:grade,f:rd,s:tg_m,f:tg_lam,f:tg_mlam,s:tg_srcid,s:tg_part,s:tg_smap,x:status}) output format definition
   (doevtgrade = yes)             Determine event flight grade?
 (check_vf_pha = no)              Check very faint pixels?
        (trail = 0.027)           Trail fraction
  (time_offset = 0)               Offset to add to event time field to synch w/ fam data
 (calculate_pi = yes)             perform pha->pi conversion? (requires gain file)
 (pi_bin_width = 14.6)            Width of Pi bin in eV
  (pi_num_bins = 1024)            Number of values to bin energy into
 (max_cti_iter = 15)              Maximum iterations for the CTI adjustment of each event
 (cti_converge = 0.1)             The convergence criterion for each CTI-adjusted pixel in adu
       (tstart = TSTART)          header key containing start/default time value
        (tstop = TSTOP)           header key containing time of last event
      (clobber = no)              Overwrite output event file if it already exists?
      (verbose = 0)               level of debug detail (0=none, 5=most)
         (stop = sky)             where to end transformations
     (instrume = acis)            axaf instrument- used for instrument parameter file
    (rand_seed = 1)               random seed (for pixlib), 0 = use time dependent seed
     (rand_pha = yes)             Randomize the pha value used in gain calculations
      (pix_adj = EDSER)           Sub-pixel adjustment algorithm
   (subpixfile = CALDB)           Name of input sub-pixel calibration file
      (stdlev1 = {d:time,l:expno,s:ccd_id,s:node_id,s:chip,s:tdet,f:det,f:sky,s:phas,l:pha,l:pha_ro,f:energy,l:pi,s:fltgrade,s:grade,x:status}) TE faint modes event definition string
      (grdlev1 = {d:time,l:expno,s:ccd_id,s:node_id,s:chip,s:tdet,f:det,f:sky,l:pha,l:pha_ro,s:corn_pha,f:energy,l:pi,s:fltgrade,s:grade,x:status}) TE graded event format definition string
       (cclev1 = {d:time,d:time_ro,l:expno,s:ccd_id,s:node_id,s:chip,s:tdet,f:det,f:sky,f:sky_1d,s:phas,l:pha,l:pha_ro,f:energy,l:pi,s:fltgrade,s:grade,x:status}) CC faint event format definition string
    (ccgrdlev1 = {d:time,d:time_ro,l:expno,s:ccd_id,s:node_id,s:chip,s:tdet,f:det,f:sky,f:sky_1d,l:pha,l:pha_ro,s:corn_pha,f:energy,l:pi,s:fltgrade,s:grade,x:status}) cc graded event format definition string
      (cclev1a = {d:time,d:time_ro,l:expno,s:ccd_id,s:node_id,s:chip,f:chipy_tg,f:chipy_zo,s:tdet,f:det,f:sky,f:sky_1d,s:phas,l:pha,l:pha_ro,f:energy,l:pi,s:fltgrade,s:grade,f:rd,s:tg_m,f:tg_lam,f:tg_mlam,s:tg_srcid,s:tg_part,s:tg_smap,x:status}) Lev1.5 CC faint event format definition string
   (ccgrdlev1a = {d:time,d:time_ro,l:expno,s:ccd_id,s:node_id,s:chip,f:chipy_tg,f:chipy_zo,s:tdet,f:det,f:sky,f:sky_1d,l:pha,l:pha_ro,s:corn_pha,f:energy,l:pi,s:fltgrade,s:grade,f:rd,s:tg_m,f:tg_lam,f:tg_mlam,s:tg_srcid,s:tg_part,s:tg_smap,x:status}) lev1.5 cc graded event format definition string
         (mode = ql)              



---


Parameters for /home/username/cxcds_param/tg_resolve_events_secondpass.par




#--------------------------------------------------------------------------
#
#   tg_resolve_events.par: Parameter file for the tg_resolve_events program
#
#--------------------------------------------------------------------------
#
        infile = acis_16596_tmp2_evt1a.fits Input event file
       outfile = acis_16596_evt1a.fits Output event file
    regionfile = acis_16596_msk1a.fits Input region file
    acaofffile = @pcad_asol1.lis  Input aspect offset file
(alignmentfile = )acaofffile -> @pcad_asol1.lis) Input sim offset file
      (logfile = stdout)          Output log (NONE|<filename>|stdout)
#
# The osipfile contains position dependent energy limits based on
# the CCD resolution, used for order-sorting.
# A value of "NONE" means that the file will not be used, and
# that the parameters, osort_hi and osort_lo will be used.
#
     (osipfile = CALDB)           Lookup table for order resolving (for acis data only)
#
# osort_hi and osort_lo specify fractional deviations from the integer 
# order which will be included in order-sorting via CCD ENERGY values
# (PHA). (eg. osort_lo-0.3, osort_hi=0.2 means that photons with
# real-valued orders between 0.7 < order <= 1.2 will be included in
# first order, 1.7 < order <= 2.2 will be second order, etc.)
#
     (osort_lo = 0.3)             Order-sorting lower bound fraction; order > m - osort_lo
     (osort_hi = 0.3)             Order-sorting high bound fraction; order <= m + osort_hi
# --------------------------------------------------------------------------
  (grating_obs = header_value)    Observed grating type (header_value|HETG|HEG|MEG|LETG)
     (detector = header_value)    Detector type: ACIS | HRC-I | HRC-S | header_value
# --------------------------------------------------------------------------
(energy_lo_adj = 1.0)             Lower Energy limit factor
(energy_hi_adj = 1.0)             Upper Energy limit factor
# --------------------------------------------------------------------------
  (time_offset = 0)               Offset to add to event time to synch w/ alignment data
    (rand_seed = 1)               Random seed (for pixlib), 0 = use time dependent seed
(rand_pix_size = 0)               pixel randomization width (-size..+size), 0.0 = no randomization
# --------------------------------------------------------------------------
     (eventdef = )ccgrdlev1a -> {d:time,d:time_ro,l:expno,s:ccd_id,s:node_id,s:chip,f:chipy_tg,f:chipy_zo,s:tdet,f:det,f:sky,f:sky_1d,l:pha,l:pha_ro,s:corn_pha,f:energy,l:pi,s:fltgrade,s:grade,f:rd,s:tg_m,f:tg_lam,f:tg_mlam,s:tg_srcid,s:tg_part,s:tg_smap,x:status}) Output format definition
      (stdlev1 = )eventdef -> {d:time,d:time_ro,l:expno,s:ccd_id,s:node_id,s:chip,f:chipy_tg,f:chipy_zo,s:tdet,f:det,f:sky,f:sky_1d,l:pha,l:pha_ro,s:corn_pha,f:energy,l:pi,s:fltgrade,s:grade,f:rd,s:tg_m,f:tg_lam,f:tg_mlam,s:tg_srcid,s:tg_part,s:tg_smap,x:status}) 
 (stdlev1_ACIS = {d:time,i:expno,f:rd,s:chip,s:tdet,f:det,f:sky,s:ccd_id,l:pha,s:pi,f:energy,s:grade,s:fltgrade,s:node_id,s:tg_m,f:tg_lam,f:tg_mlam,s:tg_srcid,s:tg_part,s:tg_smap,x:status}) ACIS event format definition string
  (stdlev1_HRC = {d:time,f:rd,s:chip,l:tdet,f:det,f:sky,s:chip_id,s:pha,s:pi,s:tg_m,f:tg_lam,f:tg_mlam,s:tg_srcid,s:tg_part,s:tg_smap,x:status}) HRC event format definition string
#
      (cclev1a = {d:time,d:time_ro,l:expno,s:ccd_id,s:node_id,s:chip,f:chipy_tg,f:chipy_zo,s:tdet,f:det,f:sky,f:sky_1d,s:phas,l:pha,l:pha_ro,f:energy,l:pi,s:fltgrade,s:grade,f:rd,s:tg_m,f:tg_lam,f:tg_mlam,s:tg_srcid,s:tg_part,s:tg_smap,x:status}) Lev1.5 CC faint event format definition string
#
   (ccgrdlev1a = {d:time,d:time_ro,l:expno,s:ccd_id,s:node_id,s:chip,f:chipy_tg,f:chipy_zo,s:tdet,f:det,f:sky,f:sky_1d,l:pha,l:pha_ro,s:corn_pha,f:energy,l:pi,s:fltgrade,s:grade,f:rd,s:tg_m,f:tg_lam,f:tg_mlam,s:tg_srcid,s:tg_part,s:tg_smap,x:status}) lev1.5 cc graded event format definition string
#
# --------------------------------------------------------------------------
      (geompar = geom)            Parameter file for Pixlib Geometry files
      (verbose = 0)               Verbosity level of detail (0=none, 5=most)
      (clobber = no)              Clobber outfile if it already exists?
         (mode = ql)              



---


Parameters for /home/username/cxcds_param/tgextract.par




##
## TGEXTRACT -- create 1D spectrum(a) table file(s) from the
##              L1.5 output event list
##
        infile = acis_16596_evt2.fits Input event file (output event file from L1.5 processing)
       outfile = acis_16596_pha2.fits If typeII, enter full output file name or '.'; if typeI, enter output rootname
#
# tg_srcid_list parameter explanation...
#  - "all" will process all the sources id's found in the event list
#  - a comma list is a comma separated string list of all the 
#    sources to process, ie:
#       "1,2,5,7"
#  - @file is a pointer to an ascii file which contains a comma
#    separated list of the id's to process
#
 tg_srcid_list = all              Source ID's to process: 'all', comma list, @file
  tg_part_list = header_value     Grating parts to process: HETG, HEG, MEG, LETG, header_value
#
# tg_order_list parameter explanation...
#  - "default" is set to process the following:
#       if ACIS:  1, 2, 3, -1, -2, -3
#       if HRC:   -1, 1
#  - a comma list is a comma separated string list of the orders
#    the user wants to process, ie:
#       "-5, -1, 1, 3"
#  - a range list sets the min and max of the orders to process;
#    all the orders in between, will be processed, ie:
#       "-1..5"  will do orders from -1 to +5th order
#    a range list can be mixed with comma separated list
#  - @file is a pointer to an ascii file which contains a comma
#    separated list and/or range list of the orders to process
#
 tg_order_list = default          Grating diffraction orders to process: 'default', comma list, range list, @file
      ancrfile = none             Input ancillary response file name
      respfile = none             Input redistribution file name
  outfile_type = pha_typeII       Output file type: typeI (single spectrum) or typeII (multiple spectra)
(inregion_file = none)            Input region file.
     (backfile = none)            Input background file name
        (rowid = )                If rowid column is to be filled in, enter name here
    (bin_units = angstrom)        Bin units (for bin parameters below): angstrom, eV, keV
  (min_bin_leg = compute)         Minimum dispersion coordinate for LEG, or 'compute'
  (max_bin_leg = compute)         Maximum dispersion coordinate for LEG, or 'compute' 
 (bin_size_leg = compute)         Bin size for binning LEG spectra, or 'compute'
 (num_bins_leg = compute)         Number of bins for the output LEG spectra, 'compute'
  (min_bin_meg = compute)         Minimum dispersion coordinate for MEG, or 'compute'
  (max_bin_meg = compute)         Maximum dispersion coordinate for MEG, or 'compute'
 (bin_size_meg = compute)         Bin size for binning MEG spectra, or 'compute'
 (num_bins_meg = compute)         Number of bins for the output MEG spectra, or 'compute'
  (min_bin_heg = compute)         Minimum dispersion coordinate for HEG, or 'compute'
  (max_bin_heg = compute)         Maximum dispersion coordinate for HEG, or 'compute'
 (bin_size_heg = compute)         Bin size for binning HEG spectra, or 'compute'
 (num_bins_heg = compute)         Number of bins for the output HEG spectra, 'compute'
     (min_tg_d = default)         Minimum tg_d range to include in histogram, or use 'default'
     (max_tg_d = default)         Maximum tg_d range to include in histogram, or use 'default'
(extract_background = yes)             Extract the local background spectrum?
(min_upbkg_tg_d = default)         Minimum value of tg_d for the background up spectrum.
(max_upbkg_tg_d = default)         Maximum value of tg_d for the background up spectrum.
(min_downbkg_tg_d = default)         Minimum value of tg_d for the background down spectrum.
(max_downbkg_tg_d = default)         Maximum value of tg_d for the background down spectrum.
      (geompar = geom)            Parameter file for Pixlib Geometry files
      (clobber = no)              OK to overwrite existing output file(s)?
      (verbose = 0)               Verbosity level (0 = no display)
         (mode = ql)              



---
History
| | |
| --- | --- |
| 10 Dec 2015 | The ACIS/HETG thread has been split into separate threads: one for TIMED exposure mode data, and this one for data taken in Continuous clocking mode. In CIAO 4.8 the tools can now use the estimated CHIPY location determined by zeroth order location together with the known grating dispersion geometry to better calibrate the events energies. This leads to an iterative approach where users run tg_resolve_events once to get the chipy location, followed by acis_process_events to update the energy calibrations, followed by a final run of tg_resolve_events for the final energy/order determination. |
| 02 Dec 2020 | Replace dmcopy opt=all with dmappend to copy the [REGION] block. |
| 08 Feb 2022 | Review for CIAO 4.14. Updated for Repro-5/CALDB 4.9.6. |
---