Search for Variability in a Source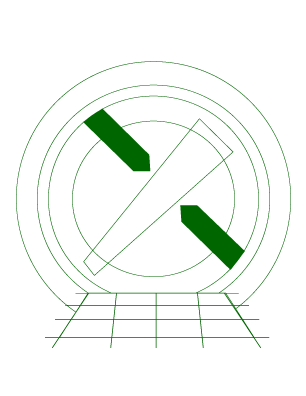 CIAO 4.11 Science Threads
---
Overview
Synopsis:
The glvary tool searches for variability using the Gregory-Loredo algorithm. It splits the events into multiple time bins and looks for significant deviations between them. The tool assigns a variability indexed based on the total odds ratio, the corresponding probability of a variable signal, and the fractions of the lightcurve which are within 3σ and 5σ of the average count rate.
For an in-depth discussion of the variability algorithm, refer to the Gregory-Loredo Variability Probability why topic in the Chandra Source Catalog website.
Purpose:
To determine whether a source is variable.
Last Update: 13 Jan 2016 - Review for CIAO 4.9. Added badpixel file to retrieval list and note to be sure ardlib is set before running dither_region. Also added step to scale FRACAREA by DTF to get correct normalize of the lightcurve.
---
Contents
---
---


Parameters for /home/username/cxcds_param/dither_region.par


        infile = pcadf072039163N004_asol1.fits Input aspect solution or histogram file(s)
        region = region(src.reg)  Region specification
       outfile = fracarea.fits    Output file name
     (maskfile = acisf00635_000N004_msk1.fits) Mask file
      (psffile = )                PSF Image file
      (gtifile = )                GTI File
      (dtffile = )                DTF File
      (wcsfile = )                WCS File
     (imapfile = )                Stack of Instrument files
    (tolerance = INDEF)           Tolerance of aspect solution [arcsec]
   (resolution = 1)               Binning resolution of region [pixels]
       (maxpix = 1000)            Maximum number of pixels regardless of resolution
       (convex = no)              Use convex hull around aspect histogram?
      (geompar = geom)            Parameter file for Pixlib Geometry files
    (ardlibpar = ardlib)          Parameter file for ARDLIB files
 (detsubsysmod = )                Detector sybsystem modifier
      (verbose = 0)               Tool verbosity
      (clobber = no)              Remove outfile if it already exists
         (mode = ql)
    
---


Parameters for /home/username/cxcds_param/glvary.par


        infile = acisf00635N004_evt2.fits Input file specification
       outfile = gl_prob.fits     Output: probabilities as a function of m
        lcfile = lc_prob.fits     Output: resulting light curve
        effile = fracarea.fits[cols time, dtf=fracarea] Input file efficiency factors
     (probfile = NONE)            Input probability file for background
         (frac = 1.0)             Fraction of events to be included in subsample
         (seed = 1)               Seed for random subsample selection
         (mmax = INDEF)           Maximum number of model bins
         (mmin = INDEF)           Minimum number of model bins
         (nbin = 0)               Number of bins to use in light curve
      (mintime = 50)              Range of binnings, maximum resolution in seconds
      (clobber = no)              Overwrite output files if they exist?
      (verbose = 0)               Tool chatter level
         (mode = ql)
    
---
History
| | |
| --- | --- |
| 20 Apr 2009 | New for CIAO 4.1.2 |
| 07 Jul 2009 | the mask file is necessary when running dither_region so that the tool knows which CCDs were used in the observation |
| 27 Jan 2010 | updated for CIAO 4.2: updated DS9 instructions |
| 12 Jan 2011 | reviewed for CIAO 4.3: no changes |
| 10 Jan 2012 | reviewed for CIAO 4.4: no changes |
| 03 Dec 2012 | Review for CIAO 4.5; updated file name versions |
| 13 Dec 2013 | Review for CIAO 4.6; added plot showing dither_region output. |
| 23 Dec 2014 | Review for CIAO 4.7; no changes. |
| 13 Jan 2016 | Review for CIAO 4.9. Added badpixel file to retrieval list and note to be sure ardlib is set before running dither_region. Also added step to scale FRACAREA by DTF to get correct normalize of the lightcurve. |
---