Analysing the ACIS Background with the "Blank-Sky" Files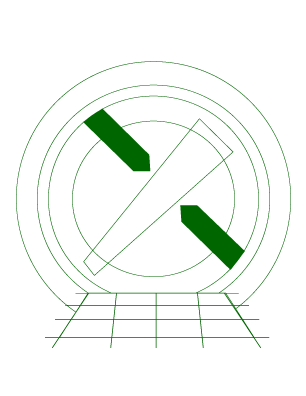 CIAO 4.9 Science Threads
---
Synopsis:
The ACIS calibration team has completed a detailed study of the ACIS background and produced a set of "blank-sky" datasets. These files can be used, for instance, if you are analyzing an ACIS imaging observation and the source is so large that you can not estimate the background from your dataset.

Missing blank sky background files?
Due to their size, the ACIS blank sky background files are not installed with the default (quick) version of ciao-install. Users who need to use the blank sky files must either select them in the Custom Installation section of the ciao-install page, or must download and install them separately from the CALDB download page.

Issues with 'Period G' 6i, 2s, and 5s files

(28 Jul 2017) Errors in the background dataset, acis6iD2012-01-01bkgrnd_ctiN0001.fits, have been identified, where the exposure time is only half as long as the other ACIS-I chips while having nearly the same number of events, implying double the background count rate for ACIS-6. Subsequent review has found artificial "hot spots" in the dataset from a bug in one of the algorithms used to generate the background files. This bug has also affected the files:
acis2sD2012-01-01bkgrnd_ctiN0001.fits
acis5sD2012-01-01bkgrnd_ctiN0001.fits
but to a lesser degree. USERS SHOULD AVOID USING THESE FILES. Replacement files were introduced in CALDB 4.7.6 with the N0002 version of these files.
Purpose:
To create ACIS background spectra tailored to a specific observation for spectral fitting or images for spatial analysis.
Related Links:
Last Update: 21 Feb 2017 - The _AVG set of keywords are also copied from the input event file to the blank sky background file.
---
---
---


Parameters for /home/username/cxcds_param/reproject_events.par


        infile = bgevt2_c7.fits Input dataset/block specification
       outfile = bgevt2_c7_reproj.fits Output dataset/block specification
         match = 1838_c7_clean.fits Match file
       (aspect = pcadf084244404N001_asol1.fits) Aspect file
       (random = 0)               random seed (0 use time, -1 no randomize)
      (geompar = geom)            Parameter file for Pixlib Geometry files
      (verbose = 0)               Debug Level(0-5)
      (clobber = no)              Clobber existing file
         (mode = ql)              
    
---
| | |
| --- | --- |
| 05 Jan 2005 | updated for CIAO 3.2: updates for CALDB 3.0.0, added Download the Background Files section |
| 12 Jul 2005 | acis_bkgrnd_lookup updated to version 1.11. A bug has been fixed that prevented the script from storing the name of the selected ACIS background file, or files, in its parameter file. |
| 20 Dec 2005 | updated for CIAO 3.3: default value of dmextract error and bkgerror parameters is "gaussian" |
| 16 Feb 2006 | added using the background files with specextract caveat |
| 01 Dec 2006 | updated for CIAO 3.4: serial CTI released in CALDB 3.3.0 is not included in the CALDB background files; dmgti uses the value of the TIMEPIXR header keyword to adjust start and stop times (users may see a small shift in the time filter when compared to CIAO 3.3 because of this); kernel parameter removed from dmgti; CIAO version in errors and warnings; ChIPS version |
| 01 May 2007 | updated for CALDB 3.4.0: new ACIS background files; majority of thread rewritten to reflect the new background files |
| 12 Jul 2007 | acis_process_events command needs apply_cti=yes, to retain the CTI correction on the input file |
| 14 Sep 2007 | updated for CALDB 3.4.1: new ACIS background files |
| 25 Jan 2008 | updated for CIAO 4.0: acis_bkgrnd_lookup v1.12; lc_clean.sl v1.10 (plotting routines have been removed from the script until the ChIPS syntax is updated); slsh version 0.8.2-0/S-Lang version 2.1.3; screen output updated for reprocessed data; lightcurve extract uses GTI range, not header time range |
| 06 May 2008 | changed energy filter to 0.5 to 7 keV (500:7000) |
| 24 Jun 2008 | updated image display to place figures inline with text |
| 15 Dec 2008 | updated for CIAO 4.1: lc_clean.sl has been replaced by lightcurves.sl; added a Python version of the script; the method for specifying options to the command has changed; plotting capabilities have been restored; the location of the ACIS background files has changed |
| 14 Jan 2009 | acis_bkgrnd_lookup updated to version "CIAO 4.1 - 1.1" (additional functionality which does not affect how the script is used in this thread); updated error message when no matching file found |
| 06 May 2009 | check the version of the CIAO scripts package instead of the individual script |
| 21 May 2009 | added the Working with VFAINT data caveat |
| 07 Jul 2009 | updated for CALDB 4.1.3: correction to lookup of three background files. |
| 20 Aug 2009 | expanded the information on how the aspect solution is applied to the background file (Reproject the background data section) |
| 27 Jan 2010 | updated for CIAO 4.2: update the PNT header keywords in the background file header |
| 05 Mar 2010 | added information on using deflare script; updated script tarfile version to 05 Mar 2010 |
| 05 Apr 2010 | updated for CALDB 4.2.1: calibration update - new ACIS blank-sky background files released |
| 19 Apr 2010 | updated for CALDB 4.2.2: calibration update - CALDB 4.2.1 contained one incorrect background file |
| 28 Sep 2010 | updated for CALDB 4.3.1: calibration update - updated files for ACIS-8 |
| 13 Jan 2011 | updated for CIAO 4.3: removed old calibration updates; a new dmmerge merging rule was introduced in CIAO 4.3 which recalculates the time-related header keywords in the output file from the time subspace. This enhancement resolves>the caveat about the time keywords in merged headers. |
| 28 Jan 2011 | acis_process_events command needs pix_adj=NONE to run on background file. |
| 04 Apr 2011 | updated for 04 Apr scripts package release: the script prints the version at verbose > 0. |
| 11 Apr 2011 | changed title to "Analysing the ACIS Background with the "Blank-Sky" Files" |
| 20 Jul 2011 | required software updates are listed in Synopsis |
| 24 Jan 2012 | reviewed for CIAO 4.4: the Removing ACIS Background Flares information has been made into a separate thread |
| 07 Sep 2012 | Add workaround for crates bug that causes problems with specextract. |
| 03 Dec 2012 | Review for CIAO 4.5; removed workaround for 2005 series of files. |
| 25 Nov 2013 | Review for CIAO 4.6. No changes. |
| 08 Sep 2014 | Added a note that the blank sky files are not included in the default CIAO installation. |
| 22 Oct 2014 | Added a note that 2009 files have incorrect datatype for RA and DEC keywords |
| 10 Dec 2014 | Reviewed for CIAO 4.7. The 2009 files have been corrected in CALDB 4.6.5. |
| 21 Dec 2015 | Added a note about N0007 vs. N0006 gain files. |
| 11 Jan 2016 | Added a workaround for ACIS-5 (S1) |
| 20 Dec 2016 | Updated for CIAO 4.9. Added section showing blanksky script. Other minor edits. |
| 21 Feb 2017 | The _AVG set of keywords are also copied from the input event file to the blank sky background file. |
---