Radial and elliptical profiles of Image Data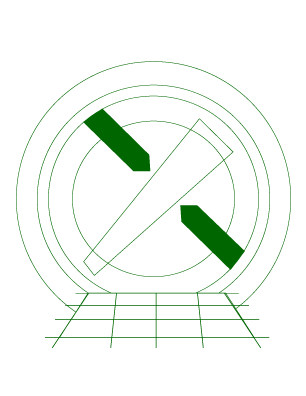 Sherpa Threads (CIAO 4.14 Sherpa)
---
Overview
Synopsis:
This thread shows how you can use the sherpa_contrib package—part of the CIAO contributed scripts—to plot radial or elliptical profiles of your imaging fits. These can be used to visualize the fit results, and help you interpret the results—e.g. to see how well the model represents the data or to let you fine tune model parameters before a fit to try and reduce the fit time. The thread is based on the Fitting Imaging Data thread, which should be read before this thread.
Last Update: 28 Mar 2022 - reviewed for CIAO 4.14, updated with data reprocessed with CIAO 4.14 and CalDB 4.9.7.
---
Contents
---
---
Summary
This thread showed you how to use the plotting routines from the sherpa_contrib.profiles package. These routines allow you to view a radial plot of your two-dimensional data, model, fit, or residuals; this allows you to inspect the fit parameters so that you start closer to the best-fit solution or to visually inspect the fit results. Since they radially average the results you should always also look at the image residuals too, using the image_fit command.
Both sets of routines can be loaded in one go using the sherpa_contrib module.
The ahelp pages for the individual commands provide more information:
---
History
15 Apr 2009
new version for CIAO 4.1; based on the image-fitting thread
24 Jul 2009
replaced use of

set_param_limits_from_image()

by guess()
06 Jan 2010
updated for CIAO 4.2
13 Jul 2010
updated for CIAO 4.2 Sherpa v2: removal of S-Lang version of thread.
30 Jan 2012
reviewed for CIAO 4.4.
05 Dec 2013
reviewed for CIAO 4.6: noted that the minimum value of the

theta

parameter is now

-2π

rather than 0.
11 Dec 2014
reviewed for CIAO 4.7: updated input file and fit results
10 Dec 2015
reviewed for CIAO 4.8, no content change.
02 Dec 2016
reviewed for CIAO 4.9, removed references to CIAO 3.4 functionality.
01 Jun 2018
reviewed for CIAO 4.10, added clarification on

prof_fit

grouping.
12 Dec 2018
reviewed for CIAO 4.11, no content change.
11 Dec 2019
Updated for CIAO 4.12, using Matplotlib rather than ChIPS.
28 Mar 2022
reviewed for CIAO 4.14, updated with data reprocessed with CIAO 4.14 and CalDB 4.9.7.
---