Introduction to the Data Products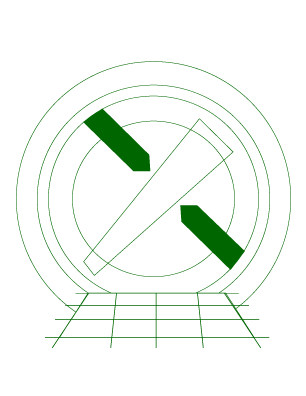 CIAO 4.15 Science Threads
---
Overview
Synopsis:
The CXC performs standard data processing (SDP) on all Chandra science data; this procedure is commonly referred to as "the pipeline." The processing runs in several stages or "levels", each of which is built on the results of the preceding level. A well-defined set of data products are the result of each level. For most cases, the level 2 (L2) - or L1.5 for grating data - data files should be used. The level 3 (L3) products are available from the Chandra Source Catalog (CSC).
This thread examines the primary and secondary Chandra data products which were obtained by following the How to Download Chandra Data from the Archive thread, which uses ObsID 1843 (ACIS-I, G21.5-0.9) as the sample data. Filenames given in brackets - e.g. [hrc_dtf1.fits] - indicate a data product that is not created for ACIS imaging observations; this makes the thread applicable to any standard Chandra data distribution.
The data returned by the Chandra archive is usable, but we strongly suggest that for each observation you have downloaded you
review the V&V report to see if anything untoward happened during the observation,

and then reprocess the data (e.g. with chandra_repro), to ensure that the latest calibration products have been used.
This steps should be done before you start your analysis.
Related Links:
Last Update: 22 Feb 2022 - Review for CIAO 4.14. Updated for Repro5/CALDB 4.9.6.
---
Contents
---
---
History
| | |
| --- | --- |
| 05 Jul 2005 | original version, new for CIAO 3.2 |
| 01 Dec 2005 | reviewed for CIAO 3.3: no changes |
| 01 Dec 2006 | updated for CIAO 3.4: SDP logs no longer included in tarfile |
| 09 Jan 2008 | updated for CIAO 4.0: the mkoif tool and firstlook GUI have been removed; filenames updated since ObsID 1843 went through Repro III |
| 30 Dec 2008 | reviewed for CIAO 4.1: no changes |
| 20 Jul 2009 | summary pages not created as of DS 8.0; added information on the sky field of view file (fov1.fits) |
| 25 Jan 2010 | reviewed for CIAO 4.2: no changes |
| 10 Jan 2011 | updated for CIAO 4.3: mtl file is used for temperature-dependent CTI correction of ACIS data |
| 28 Jun 2011 | soff1.fits, src2.fits, and src_img2.fits files not created as of DS 8.4 |
| 26 Aug 2011 | aoff1.fits file not created as of DS 8.4.1 |
| 03 Jan 2012 | reviewed for CIAO 4.4: no changes |
| 03 Dec 2012 | Review for CIAO 4.5; minor edits |
| 28 May 2013 | Added more text to the synopsis and new sections: Archive versions and What next?. |
| 13 Aug 2013 | Added note on new 00README files |
| 03 Dec 2013 | Review for CIAO 4.6 |
| 16 Jul 2014 | Updated for evt1a files in secondary directory. |
| 18 Dec 2014 | Reviewed for CIAO4.7; fixed typos. |
| 22 Feb 2022 | Review for CIAO 4.14. Updated for Repro5/CALDB 4.9.6. |
---