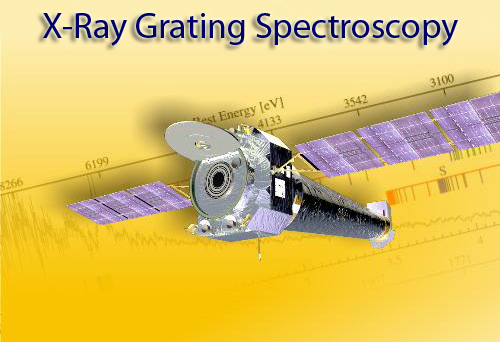 Participant List
Bryan Armentrout, Catholic University of America
Thomas Ayres, University of Colorado (CASA)
Ehud Behar, Technion
Stefano Bianchi, Universita' degli Studi di Roma TRE
Alex Blustin, UCL Mullard Space Science Laboratory
Valentina Braito, JHU/NASA-GSFC
Graziella Branduardi-Raymont, Mullard Space Science Laboratory, UCL
Nancy Brickhouse, CfA
Vadim Burwitz, Max-Planck-Institut fuer extraterrestrische Physik
Matthew Carpenter, UC Berkeley Space Sciences Laboratory
Damian Christian, Johns Hopkins Univsersity
Michael Corcoran, CRESST/USRA/GSFC
Jean Cottam, NASA Goddard Space Flight Center
D. Michael Crenshaw, Georgia State University
Tracy DeLaney, MIT
Konrad Dennerl, MPE Garching, Germany
Priya Desai, CFA
Rob Detmers, SRON Netherlands Institute for Space Research
Gulab Dewangan, Carnegie Mellon University
Daniel Dewey, MIT Kavli Institute
Andrea Dupree, CfA
Dan Evans, Harvard University
Nancy Evans, SAO
Jan Forbrich, CfA
Terry Gaetz, CXC/SAO
Rosario Gonzalez-Riestra, XMM-Newton Science Operations Centre
Anabela C. Gonçalves, Paris-Meudon Observatory (LUTH), France
Paul J. Green, SAO/CXC
Ming Gu, Lawrence Livermore National Laboratory
Manuel Guedel, Paul Scherrer Institut & ETH Zuerich, Switzerland
Ralf Heilmann, M.I.T.
Wynn Ho, Harvard-Smithsonian CfA
Tomer Holczer, Technion
David Huenemoerder, MIT
Adrienne Juett, University of Virginia
Jelle Kaastra, SRON
Timothy Kallman, X-ray Astrophysics Laboratory, NASA/GSFC
Vinay Kashyap, SAO
Steve Kraemer, Catholic University of America
Ji Li, MIT
Julia Lee, Harvard
Maurice Leutenegger, Columbia Astrophysics Laboratory
Carolin Liefke, Hamburger Sternwarte
Anna Lia Longinotti, ESAC, Madrid (Spain)
Antonio Maggio, INAF - Osservatorio Astronomico di Palermo
Bindu Manthena, ISAC(ISRO)
Orio Marina, INAF-Padova (Italy) and U. Wisconsin (USA)
Herman Marshall, MIT Kavli Institute
Christopher Mauche, Lawrence Livermore Nat'l Lab.
Michael McCollough, CXC/SAO
Mariano Mendez, SRON - Netherlands Institute for Space Research
Jon Miller, The University of Michigan
Kendrah Murphy, Johns Hopkins University
Joy Nichols, Harvard-Smithsonian Center for Astrophysics
Raanan Nordon, Technion
Michael Nowak, Massachusetts Institute of Technology
John Peterson, Purdue University
Andy Pollock, European Space Agency XMM-Newton SOC
John Raymond, Center for Astrophysics
James Reeves, University of Keele (UK)
Pedro Rodriguez-Pascual, XMM-Newton SOC
Wilton Sanders, NASA Headquarters
Jorge Sanz-Forcada, LAEFF-INTA
Norbert S. Schulz, MIT Kavli Institute for Astrophys. & Space Res.
Randall Smith, JHU & NASA/GSFC
Rebecca Smith, Mullard Space Science Laboratory, UCL
Harvey Tananbaum, Harvard-Smithsonian Center for Astrophysics
Paola Testa, MIT
Avanti Tilak, CfA
Sinh Thong,MIT
Tracey Jane Turner, UMBC/NASA-GSFC
Amani Vaz, MIT
Saeqa Vrtilek, Harvard-Smithsonian Center for Astrophysics
Nolan Walborn, Space Telescope Science Institute
Q. Daniel Wang, Univ. of Massachusetts, Amherst
Brad Wargelin, SAO
Klaus Werner, University of Tuebingen
Owen Westbrook, Harvard-Smithsonian Center for Astrophysics
Belinda Wilkes, SAO
Jingen Xiang, Harvard College Observatory
Young Sam YU, Rochester Institute of Technology
Yangsen Yao, MIT Kavli Institute
Tahir Yaqoob, Johns Hopkins University/ NASA GSFC
Andrew Young, MIT / IoA