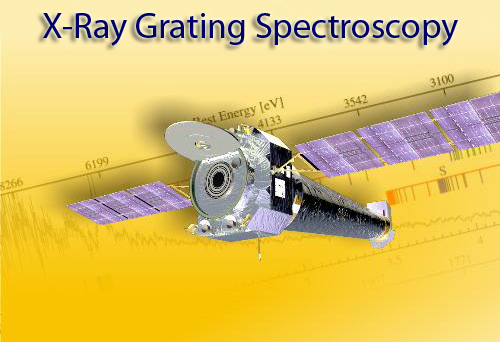 July 11-13, 2007
Sheraton Commander Hotel
Cambridge, Massachusetts

WORKSHOP GOALS
-review progress afforded by X-ray grating spectroscopy of extragalactic and galactic sources
-compare/contrast physical conditions, estimates of location, geometry and kinematics of X-ray emitters/absorbers, encompassing collisionally- and photo-excited gas across different source types
-review and compare available atomic data and codes
-provide a forum for discussion of:
-controversial or unexpected new results
-potential new strategies for Chandra/XMM grating observations?
SCOPE of the MEETING
* New high-resolution X-ray spectroscopy results from the latest observations of extragalactic and galactic sources
* Related medium-resolution X-ray spectroscopy results from current satellites
* Theoretical interpretations and modeling issues
* Spectroscopic studies in conjunction with other wavebands
* The future of X-ray spectroscopy
* Results and discussions based primarily on X-ray imaging or timing results
In addition to the invited speakers program there will time for a number of contributed talks. Space for poster papers will also be available.