Simultaneously Fitting Source and Background Spectra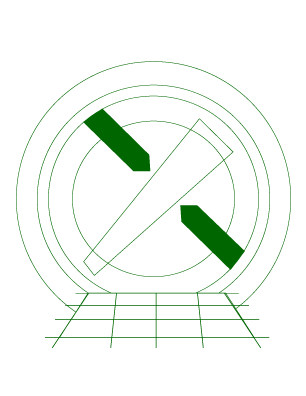 Sherpa Threads (CIAO 4.15 Sherpa)
---
Overview
Synopsis:
If you would like to fit a background-subtracted source spectrum using a common RMF and ARF for source and background, simply read the source spectrum fits file into Sherpa, subtract the background, and fit it. To fit source and background spectra simultaneously with proper and distinct RMFs and ARFs, load the source and background as different data sets. This thread illustrates both cases.
The sample data files used in this thread are available in sherpa.tar.gz; they can be generated by following the CIAO thread Extract ACIS Spectra and Response Files for Pointlike Sources.
Last Update: 1 Dec 2022 - revised for CIAO 4.15, no new content, typos fixed.
---
Contents
---
Statistical Issues: Background Subtraction

A typical dataset may contain multiple spectra, one of which contains contributions from the source and the background, and one or more which contain background counts alone. (The background itself may contain contributions from the cosmic X-ray background, the particle background, and so on, but we ignore this complication.)
The proper way to treat background data is to model them. However, many X-ray astronomers subtract background data from the raw data.
Why should one not subtract background?
It reduces the amount of statistical information in the analysis—the final fit parameter values will be a less accurate estimate of the true values.
The background-subtracted data are not Poisson-distributed; one cannot fit them with the Poisson likelihood or the Cash statistic, even in the low-counts limit. For example, subtracting a background can give negative counts; this is definitely not Poissonian!
Fluctuations, particularly in the vicinity of localized features, can adversely affect analysis.
---
Fit a Background-Subtracted Source
---
Simultaneously Fit Source and Background with the Same Responses
Instead of subtracting the background, the user may choose to simultaneously fit the source and background spectra, using the same (source) RMF and ARF.
---
Simultaneously Fit Source and Background with Independent Responses
Instead of subtracting the background, the user may choose to simultaneously fit the source and background spectra, each with its own RMF and ARF.
---
Scripting It
The file fit.py is a Python script which performs the primary commands used above; it can be executed by typing %run -i fit.py on the Sherpa command line.
The Sherpa script command may be used to save everything typed on the command line in a Sherpa session:

sherpa> script(filename="sherpa.log", clobber=False)

(Note that restoring a Sherpa session from such a file could be problematic since it may include syntax errors, unwanted fitting trials, et cetera.)
---
Summary
This thread is complete, so we can exit the Sherpa session:
---
History
14 Jan 2005
updated for CIAO 3.2: minor change in fit results
21 Dec 2005
reviewed for CIAO 3.3: no changes
01 Dec 2006
reviewed for CIAO 3.4: no changes
08 Dec 2008
updated for Sherpa 4.1
29 Apr 2009
new script command is available with CIAO 4.1.2
17 Dec 2009
updated for CIAO 4.2: the fit_bkg function is available
14 Jun 2010
updated to include confidence 1-sigma error estimates on individual parameters of fits
14 Jun 2010
updated with an example using the CIAO 4.2 Sherpa v2 functions set_full_model, set_bkg_full_model, get_response, and a new usage of the functions get_arf and get_rmf. S-Lang version of thread removed.
15 Dec 2010
updated for CIAO 4.3: new functions get_bkg_scale, calc_stat_info, and set_xlog/set_ylog are available
22 Jun 2011
renamed thread from "Independent Background Responses" to "Simultaneously Fitting Source and Background Spectra"
15 Dec 2011
reviewed for CIAO 4.4: added a warning about filtering/grouping source and background
13 Dec 2012
reviewed for CIAO 4.5: removed an outdated warning about filtering/grouping both source and background data, as the associated bug was fixed
04 Dec 2013
reviewed for CIAO 4.6: removed references to deprecated tools, updated fit results
03 Dec 2015
updated for CIAO 4.8: no content change
09 Nov 2016
reviewed for CIAO 4.9: updated fits, no content change.
25 May 2018
reviewed for CIAO 4.10: no content change; typeset equations with LaTeX.
10 Dec 2018
reviewed for CIAO 4.11, screen output revised
11 Dec 2019
Updated to use Matplotlib in CIAO 4.12 and to take advantage of changes to the plot support (e.g.

plot_fit(ylog=True)

); the text and commands have been revised slightly.
17 Dec 2020
Updated for CIAO 4.13: the plots now use the new style for PHA datasets; a section on grouping background and source datasets has been added; the Simultaneously Fit Source and Background with Independent Responses section now uses a Poisson-based likelihood when fitting the ungrouped data; and added discussions about changes to get_bkg_scale in CIAO 4.13.
24 Mar 2022
revised for CIAO 4.14, no new content change.
01 Dec 2022
revised for CIAO 4.15, no new content, typos fixed.
---