Simulating X-ray Spectral Data (PHA): the fake_pha command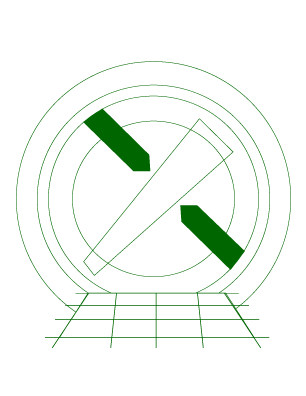 Sherpa Threads (CIAO 4.15 Sherpa)
---
Overview
Synopsis:
The Sherpa fake_pha command can be used to simulate 1-D PHA data, e.g., for Chandra proposal planning. This thread provides both "quick start" and detailed "step-by-step" examples of the fake_pha functionlity.
If you have some experience with simulating X-ray spectral data in Sherpa, you may wish to skip the introductory material in this thread and jump to one of the more succint simulation threads tailored to a specific type of analysis, such as Simulating Chandra ACIS-S Spectra with Sherpa.
Last Update: 12 Dec 2022 - updated for CIAO 4.15 and Cycle 25, no content change.
---
Contents
---
---
History
| | |
| --- | --- |
| 08 Dec 2008 | Created for CIAO/Sherpa 4.1, replacing CIAO/Sherpa 3.x FAKEIT command |
| 29 Apr 2009 | new script command is available with CIAO 4.1.2 |
| 18 Jan 2010 | Updated for CIAO 4.2: simulated data is now ungrouped by default, and the save_arrays and confidence commands are available; examples modified to show that it is not necessary to run dataspace1d to fake a source data set. |
| 13 Jul 2010 | updated for CIAO 4.2 Sherpa v2: removal of S-Lang version of thread. |
| 08 Sep 2010 | figures moved inline with text |
| 15 Dec 2010 | updated with "quick start" section |
| 15 Dec 2011 | reviewed for CIAO 4.4: a work-around for a save_pha bug was added; response files used in examples were updated for Chandra proposal cycle 13 |
| 14 Mar 2012 | updated with links to the CALDB Chandra Proposal Planning page, and the other simulation threads |
| 13 Dec 2012 | reviewed for CIAO 4.5: updated introductory information in the 'Define a Background' section |
| 12 Dec 2013 | reviewed for CIAO 4.6: updated screen output |
| 15 Apr 2014 | simulating without Poisson noise. |
| 06 Feb 2015 | updated for CIAO 4.7 and Cycle 17, no content change. |
| 14 Dec 2015 | updated for CIAO 4.8 and Cycle 18, no content change. |
| 14 Dec 2016 | updated for CIAO 4.9 and Cycle 19, no content change. |
| 23 Apr 2018 | updated for CIAO 4.10, revised screen output. |
| 13 Dec 2018 | updated for CIAO 4.11 and Cycle 21, no content change. |
| 10 Dec 2019 | updated for Matplotlib and minor changes in CIAO 4.12; no significant changes to the content. |
| 22 Dec 2020 | Updated for CIAO 4.13: updated to the cycle 23 response; re-created the plots using the new PHA style and took advantage of plotting improvements in CIAO 4.12 and 4.13; added a note about grouping the simulation data before fitting. |
| 15 Mar 2022 | updated for CIAO 4.14 and Cycle 24, no content change. |
| 12 Dec 2022 | updated for CIAO 4.15 and Cycle 25, no content change. |
---