Using SAOImage ds9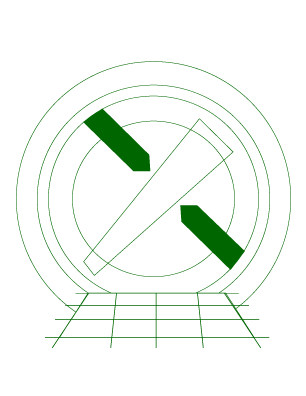 CIAO 4.15 Science Threads
---
Overview
Synopsis:
The imaging application SAOImage ds9 is distributed with CIAO as the default imager. It is developed independently from CIAO but does contain some CIAO-specific features.
Purpose:
To introduce a few of the key features used in CIAO analysis ranging from simple (e.g. defining preferences) to complex (e.g. use of the XPA messaging system).
Related Links:
Last Update: 13 Jan 2022 - Reviewed for CIAO 4.14. Updated file versions.
---
Contents
---
---
History
23 Dec 2004
updated for CIAO 3.2: version of ds9
23 Mar 2005
updated contours images to match ds9 v3.0b9
19 Dec 2005
updated for CIAO 3.3: ds9 v4.0b7 is packaged with CIAO 3.3, ds9 v4.0 region format is slightly different than v3.0;

getcounts.sl

has not yet been updated for CIAO 3.3/ds9 v4.0
01 Dec 2006
updated for CIAO 3.4: CIAO version in screen output
09 Jan 2007
created Using a newer version of ds9 subsection
08 Jan 2008
updated for CIAO 4.0: removed "Known Issues" section; ds9 v5.0 packaged with CIAO; filename and screen output updated for reprocessed data (version N003 event file); expanded XPA section
13 Jun 2008
updated image display to place figures inline with text
05 Jan 2009
updated for CIAO 4.1: ds9 v5.4 is packaged with CIAO; new section: dax: running CIAO tasks from the Analysis menu; ds9 and slsh have moved from /soft/ciao/ots to /soft/ciao/bin; "

-xpa local

" workaround no longer needed
20 Apr 2009
updated for CIAO 4.1.2: the asolfile parameter in

dmcoords

has changed from hidden to automatic (updated parameter file listing)
25 Jan 2010
reviewed for CIAO 4.2: no changes
11 Jan 2011
updated for CIAO 4.3: minor update to contour images
05 May 2011
updated the Coordinate Definitions section
03 Jan 2012
reviewed for CIAO 4.4: no changes
10 Oct 2012
add link to video guides
18 Oct 2012
checked for ds9 v7.1 compatibility; updated .ds9.prf; update file names for repro-4 versions;
03 Dec 2012
Review for CIAO 4.5; no changes.
25 Nov 2013
Review for CIAO 4.6.
04 Dec 2014
Review for CIAO 4.7. Updated for

dmcoords

change in CIAO 4.6 that now automatically accounts for SIM drift.

asolfile

parameter is now hidden.
01 Feb 2016
Updated ds9 links.
13 Jan 2022
Reviewed for CIAO 4.14. Updated file versions.
---