The Chandra Newsletter
Welcome to the archive of the Chandra Newsletter.
The director's office of the Chandra X-ray observatory puts out newsletters featuring updates from the director, program scientist, program manager, and calibration and instrument teams. A science article from the variety of topics covered by Chandra users is featured annually.
To be notified when the Newsletter is published, subscribe to cxcnews by sending email to cxcnews+subscribe@cfa.harvard.edu.
Current Issue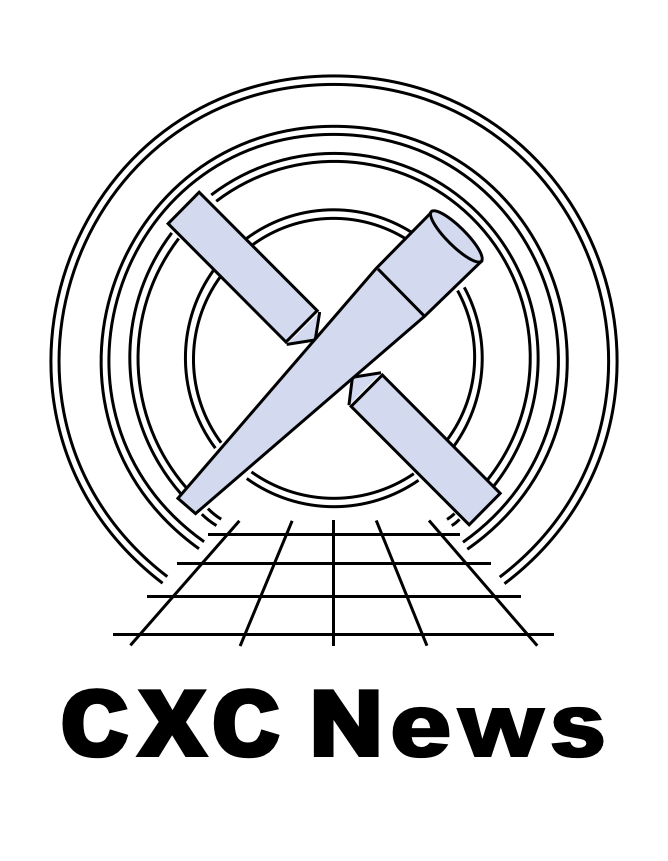 Chandra Newsletter - Issue 28
Fall 2020
In this issue:
Reports from the Director, Project Scientist, and Program Manager. Updates from CIAO, Chandra Source Catalog, Peer Review, and Communications and Public Engagement. Plus informative articles from the Archive and the Science Workshop.
Past Issues